Project TIMMOD
PROMOTING TECHNOLOGY INNOVATION IN
ENVIRONMENTAL MONITORING & MODELLING
FOR ASSESSMENT OF FISH STOCK AND NON-FISH RESOURCES
TIMMOD project unites the efforts of 6 Project Partners from 5 Black Sea countries in a multisectoral & multidisciplinary project-consortium: TIMMOD Innovation Network - sharing the common understanding that the Technological Upgrade is the key to "improve joint environmental monitoring". TIMMOD group includes research organisations, state environmental agency, research & innovation association, regional environmental agency – a group that can exploit their complementarities to boost technology innovation in Black Sea water monitoring sector. Partners are:
Institute of Fish Resources (IFR), Bulgaria www.ifrvarna.com
Black Sea - Danube Association for Research & Development (BDCA), Bulgaria www.bdcabg.org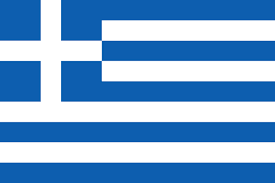 Aristotle University of Thessaloniki (AUTh), Greece www.auth.gr
LEPL National Environmental Agency (NEA), Georgia nea.gov.ge
Regional Environmental Center (REC), Moldova www.rec.md
Danube Delta National Institute (DDNI), Romania ddni.ro
Download the 1st leaflet of the project in different languages:
Visit CBC Black Sea Basin 2014-2020 Programme website:
Find Black Sea CBC Programme on Facebook:
This Project site is under development!
Common borders. Common solutions.
This website has been produced with the financial assistance of the European Union. The contents of this website are the sole responsibility of IFR Varna and can in no way be taken to reflect the views of the European Union
© 2020 IFR Varna, All rights reserved
last update: 03.09.2020